Speciality Generic Injectables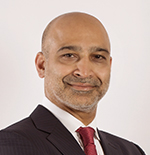 Narender Dev Mantena
Head, Global Strategy & CEO, Specialty Generic Injectables & Synthetic Biology
Narender Mantena has been associated with Biological E. Limited since 1992. He has been responsible for forging key alliances with GSK, Merck and Intercell. He laid the road map for the company's foray into the regulated markets. He also championed the complex/routine injectables, novel vaccines and synthetic biology initiatives at Biological E. Limited. Narender Mantena holds a Master's Degree in Engineering from Michigan State University.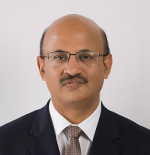 Madhusudan Rao
COO, Specialty Generic Injectables
Madhusudan Rao has more than two decades of pharmaceutical experience in Product Selection, Development, Manufacturing, Quality, Regulatory and Marketing. Prior to joining Biological E. Limited in 2016, Madhu was P&L Head at Orchid & Granules India. He also worked for 17 years at Dr. Reddy's Laboratories Limited holding roles of increasing responsibility. Madhu holds an MSc. and an M.Phil in Chemistry from the University of Hyderabad.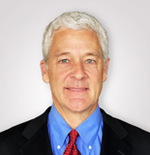 Bill Hill
President
Bill brings more than 20 years of generic and brand pharma experience to BE Pharmaceuticals Inc. Bill was part of the successful US market entry with Endo, Dr. Reddy's and Alvogen. Leading the commercial team at Alvogen, the group won 6 consecutive HDMA awards as top supplier and multiple large customer best-in-class awards. Bill is President, US Commercial Operations of BE Pharmaceuticals Inc. Bill has a Bachelor's Degree in Business / Marketing from the University of Lynchburg.